Blog /
Monochrome Bathrooms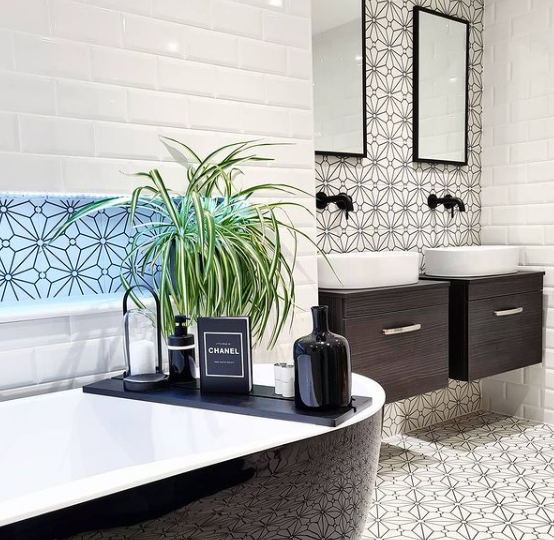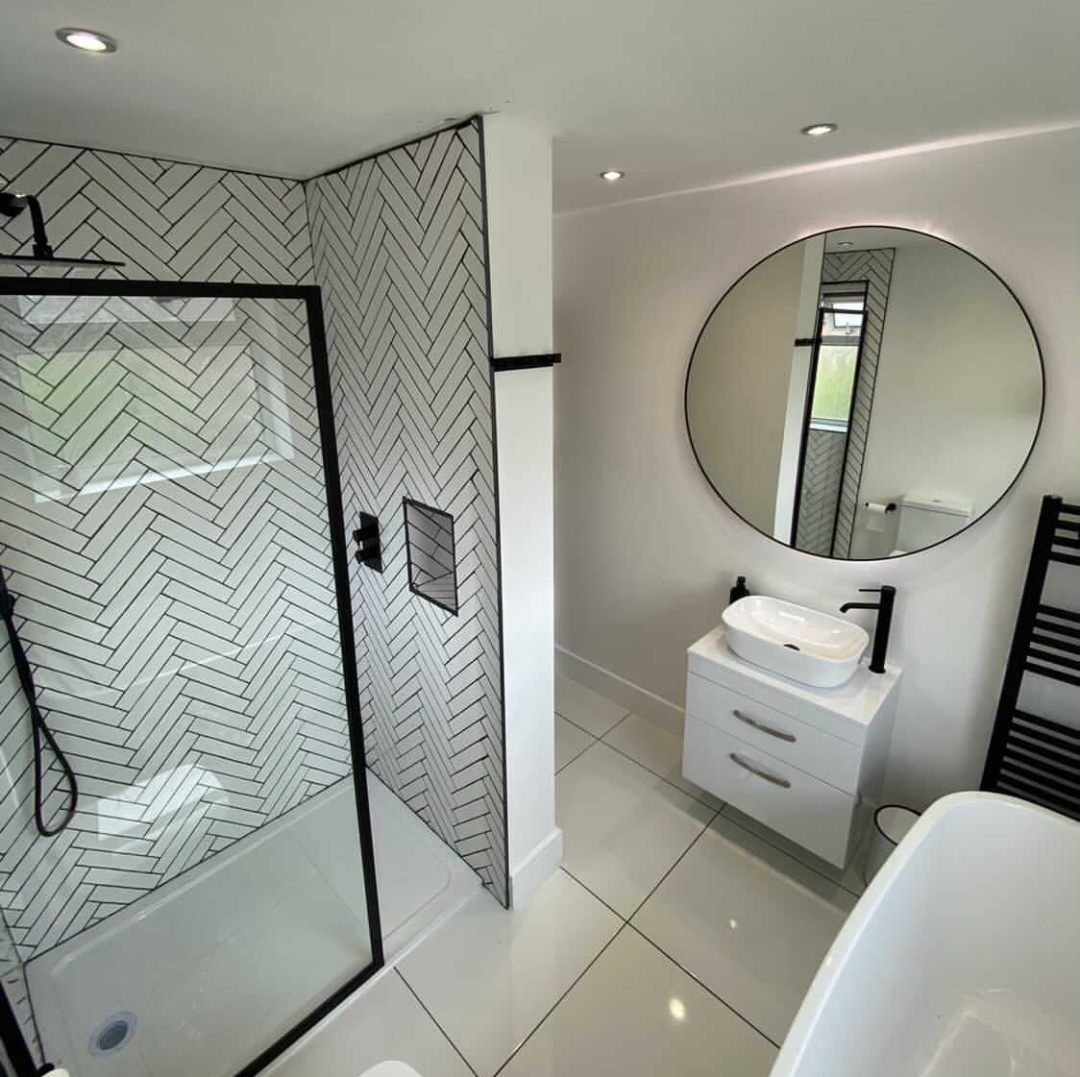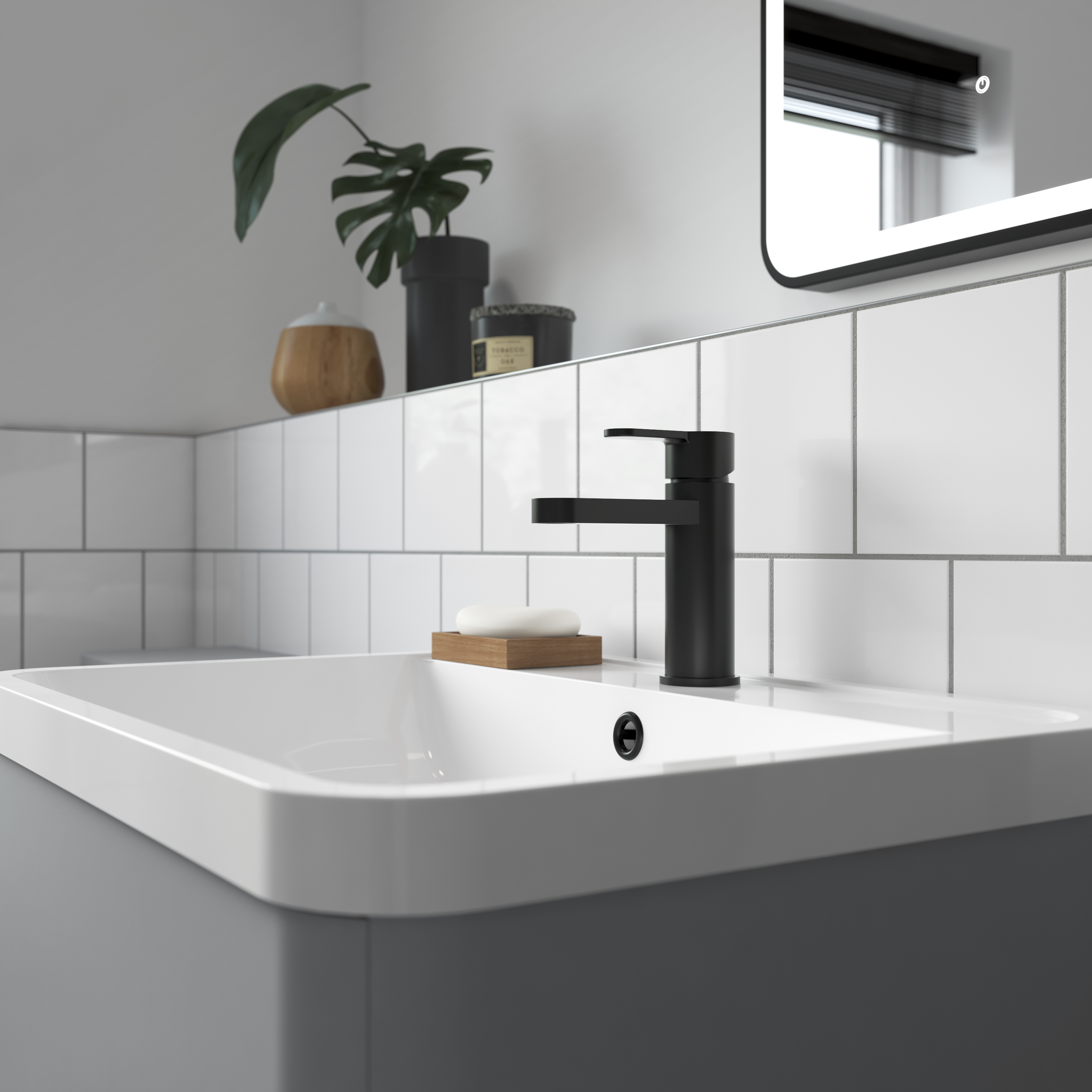 Monochrome is an incredibly versatile style that works perfectly in all bathrooms. Sticking to black and white creates a room that is super chic and it allows you to add small pops of colour without overwhelming the room.
Your Canvas
The trickiest design hurdle about this style is getting the balance of the two shades right, if black dominates – especially in a small bathroom – then the room runs the risk of feeling smaller, whereas overdoing it with white could potentially make the room feel clinical. As a general rule the larger your bathroom is the safer it is to use mostly darker shades, whereas small rooms should use white as the main shade.
Lighten the Mood
The amount of light you inject makes a huge impact on the mood of the room. For smaller bathrooms, we would suggest focusing on increasing the amount of available light as much as possible, for example you could incorporate spotlights in the ceiling to compliment your main light source. For some extra flair you could even add in an LED mirror to create an ambient tone, whilst also creating the illusion of space. Traditionally, smaller rooms should focus more on increasing brightness, whereas larger rooms give you more freedom to explore darker designs. Of course, you could always throw out the rule book and experiment with different light levels for a truly unique space that will scream with personality!
Mix Materials
Create visual interest with a mix of materials, such as incorporating tiles, dark wooden panelling and flooring, a monochrome wallpaper print or even a black and white ombré painted wall! The beauty of the monochrome design is that it is the materials used which subtly bring the room to life rather than an obvious and in-your-face brightly coloured wall or flooring.
Choose your Ceramics
Massively abundant in design choice and super easy to find, white ceramics are in their natural habitat within a monochrome bathroom. A white bath, sink and toilet all fit seamlessly into a monochrome palette, just choose between a traditional or modern design to fit in with your theme.
Want to take your look that extra mile? Choose matt black brassware for your sink to emphasise your design even further. Plus, they are on-trend and look fantastic!
Black or White Furniture?
Furniture is your next big design decision. When it comes to which shade to pick you again have a lot of freedom, because whether you go black or white chances are either will look good in your bathroom. Our suggestion would be to choose Gloss White furniture for a smaller room or if you're looking to create a pristine, minimalist space. Choosing Hacienda black will fit perfectly into a moodier, more masculine room. Whatever you choose, pairing your furniture with matt black handles will really wrap up the look and give your room a modern vibe.
Finishing Touches
Don't forget the finishing touches, they can really take a room that extra mile, our favourite design touch is to install a black framed screen to continue the monochrome design, it will really tie the room together and help create a modern, chic look. For the last few finishing touches choose black and white towels, plant pots and soap dispensers to really emphasise the design. Alternatively, inject some excitement into the room with a bit of colour, don't go mad though or you'll lose that monochrome style! The beauty of this design is how easy it is to create a beautiful room whether traditional or modern.