Blog /
Stay on Trend in your Bathroom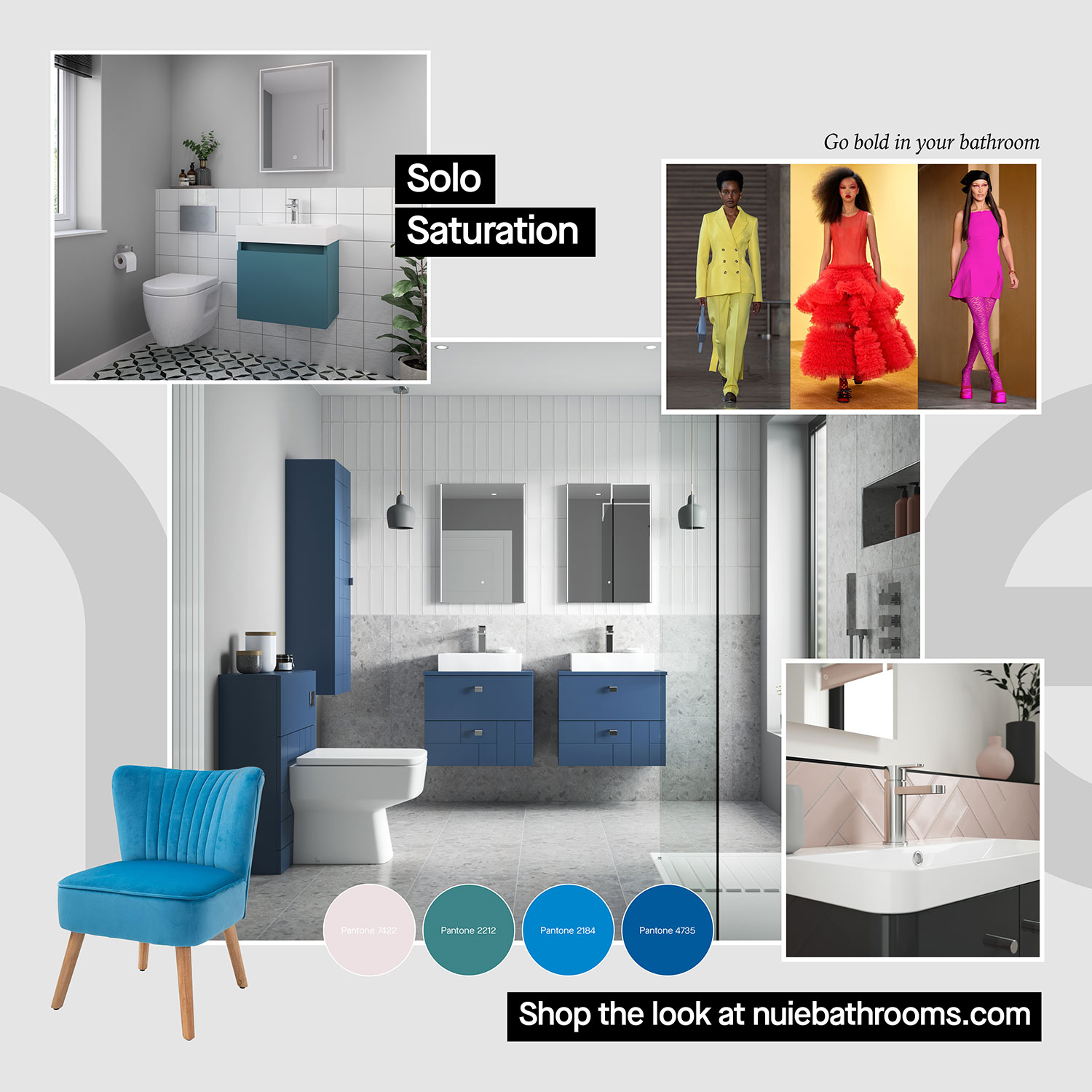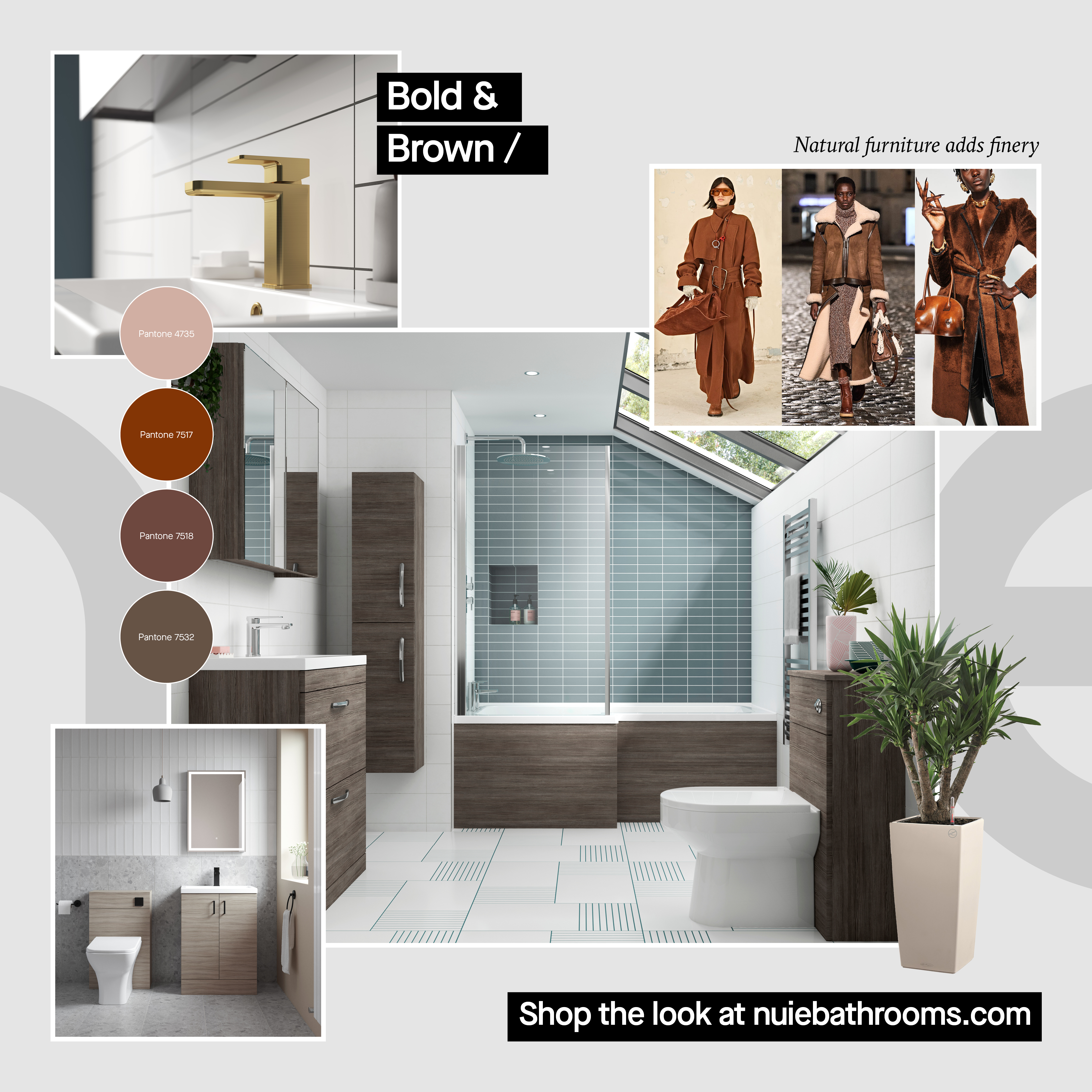 The 2021 London Fashion week has unveiled the new colour trends to look out for this coming winter and summer. There has been a big focus on bold and bright colours for summer, contrasted by the warm and natural tones for winter's palette. This blog will give you some ideas on what these trends consist of and how you can create the style in your bathroom.
Solo-Saturation
The fashion week saw the unveiling of solo saturation, a trend which utilises bright and bold colours to make a brilliant statement. The trend is all about creativity and personal taste, allowing you to be very liberal about the colour you use. Just pick a colour and be confident in your application!
Styling Suggestions  
Incorporate this trend in your home with our selection of vibrant coloured bathroom units. Our Blocks range boasts a statement satin blue finish, whilst our Merit range offers blush pink and aurora teal. To really get on board with this trend it's important to have the confidence to go all out, pick your colour and run with it, co-ordinate with bold tiles, accessories with colourful towels but most importantly let your personality shine through.
Bold and Brown
Natural colour tones are another big trend to emerge from the London fashion week, perfect timing for the winter and autumn seasons. The use of bold browns and natural shades encourages the creation of warm and charming spaces. This styling option is perfect for reconnecting with nature, injecting calmness, and comfort into a bathroom. Just what you need whilst enjoying some bubbles in your bath and in your glass on a Friday evening.
Styling Suggestions
We offer different shades of brown bathroom products to ensure there is something for everyone! Pick between lighter natural oak finishes, earthy driftwood or even a warm brown-grey avola. Brown hues are the perfect solution for creating a perfect tranquil spa like feeling in your home.
Opting for the darker brown finishes can create an atmospheric bathroom, especially when paired with deeper tile shades. This look is perfect for larger bathrooms. The deep brown colours can be utilised in smaller bathrooms with a strategic design, add mirrors and brighter tiles to open-up the room and create the illusion of space. When it comes to accessories go for those of similar colours to the furniture or add some vibrancy to the room and incorporate plants.
Opting for lighter brown bathroom design? Try our driftwood or natural oak storage units. Base neutral tones can be complimented with beautiful wicker laundry baskets and textured taupe ornaments. Pair lighter brown tones with neutral tiles or wall panelling to complete your vision. Bringing simplistic colourways into your bathroom creates a calm and welcoming feel to your home.
Bring Your Design to Life
Still not sure what style you want in your bathroom? You can try every product and colourway on our online 3D design tool, helping you easily visualise your bathroom before you make a purchase. Try it today by clicking here.