Blog /
Styling a Pink Vanity in your Bathroom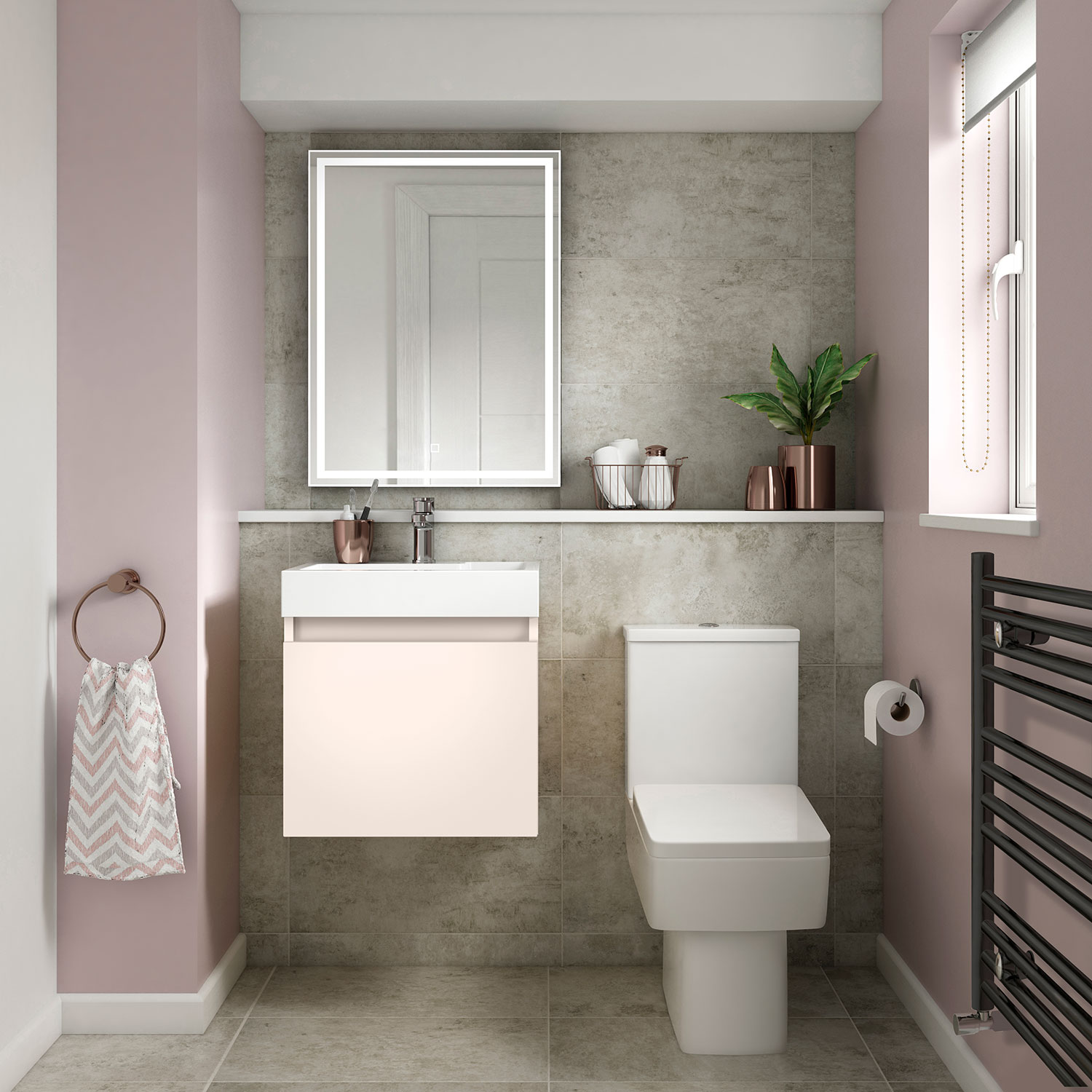 How much colour would you be willing to add in your bathroom? After reading this blog we are sure you will be considering it.
Clinical white bathrooms are something of the past. A big trend in bathrooms now is pastel colours. The best thing to come out of 2020 was the blast of colour in bathroom units. Homeowners are now becoming more experimental with colours in their homes. With pastel tones becoming a popular option this blog highlights our latest colour launch, blush pink. As the subtle pink tone can be easier to style without having to redo your full bathroom.
We've upcycled the 1950's style pink bathroom trend with a modern touch. No bright pink basins and toilets, just a subtle hint of pastel blush pink to create a contemporary look in your home.
Plan your colour scheme in your bathroom
Sometimes injecting colour into your home can be a struggle at first and if you haven't experimented with it before it can be difficult to visualise how this would look. For the first step we would advise to create a mood board around the colour pink, this would help narrow down the textures, products, and colour placement that suit the style of bathroom that you desire. From this step you will be able to determine how much or how little pink you would like to incorporate into the bathroom.
Keep it subtle or play with colour?
Now is the time to decide how much is too much for you. Keep it subtle with neutral tiles, chrome brassware and let the pink vanity be the main feature. Colour coordinating your accessories such as towels, decorative objects can be a great, subtle approach too.
If keeping it low key just isn't for you, creating contrasts with colour can fashion a fun, chic look. Pair your pink vanity unit with black brassware for a bold contrast and a Crittall style shower screen. Or if you want a pop of colour, get playful with your paint or tiles with fun patterns or bright colours such as blue or green that work well with pink – it shouldn't work but it does.
Look at our new Merit Blush Pink Vanity Unit on our website.