Blog /
The Right Tap For You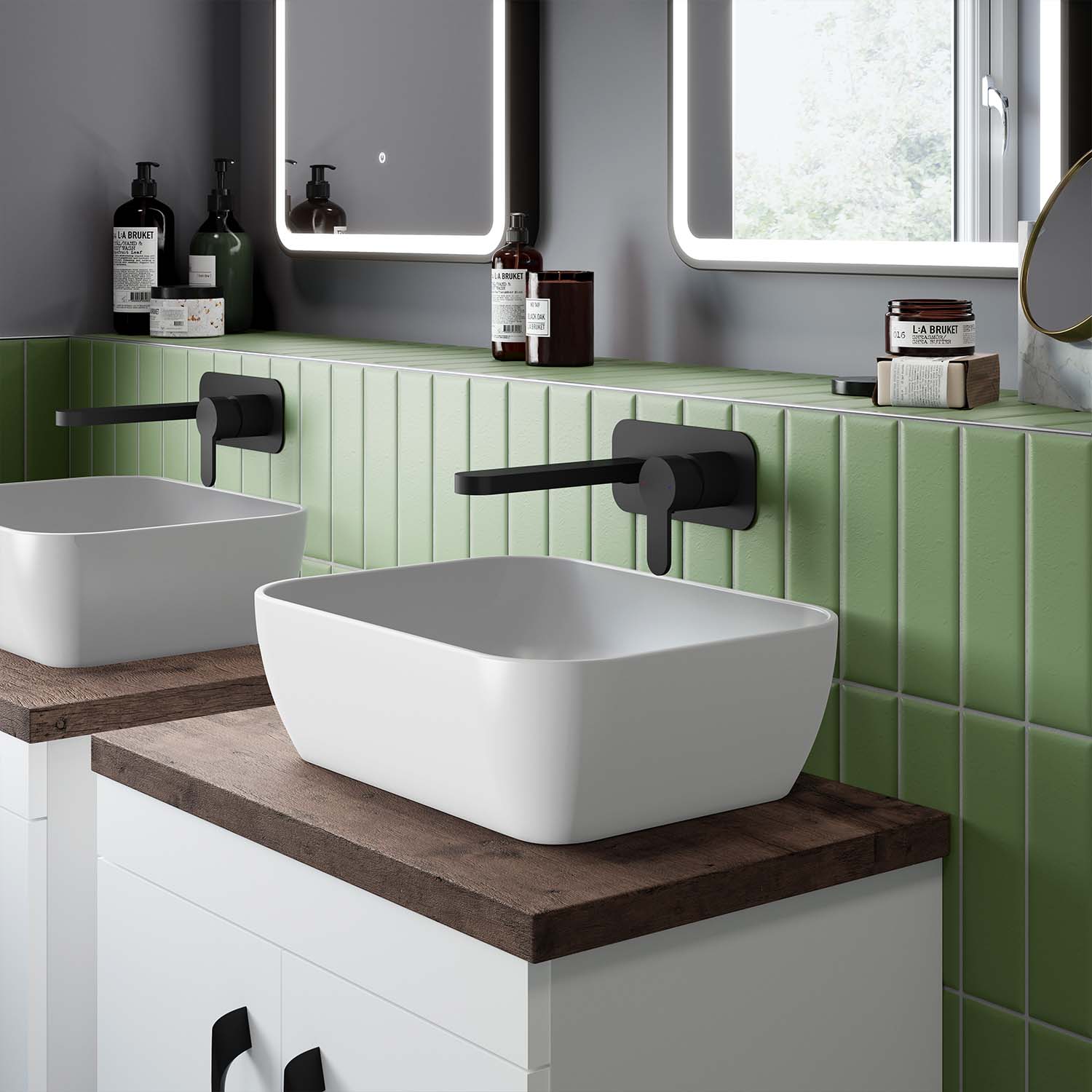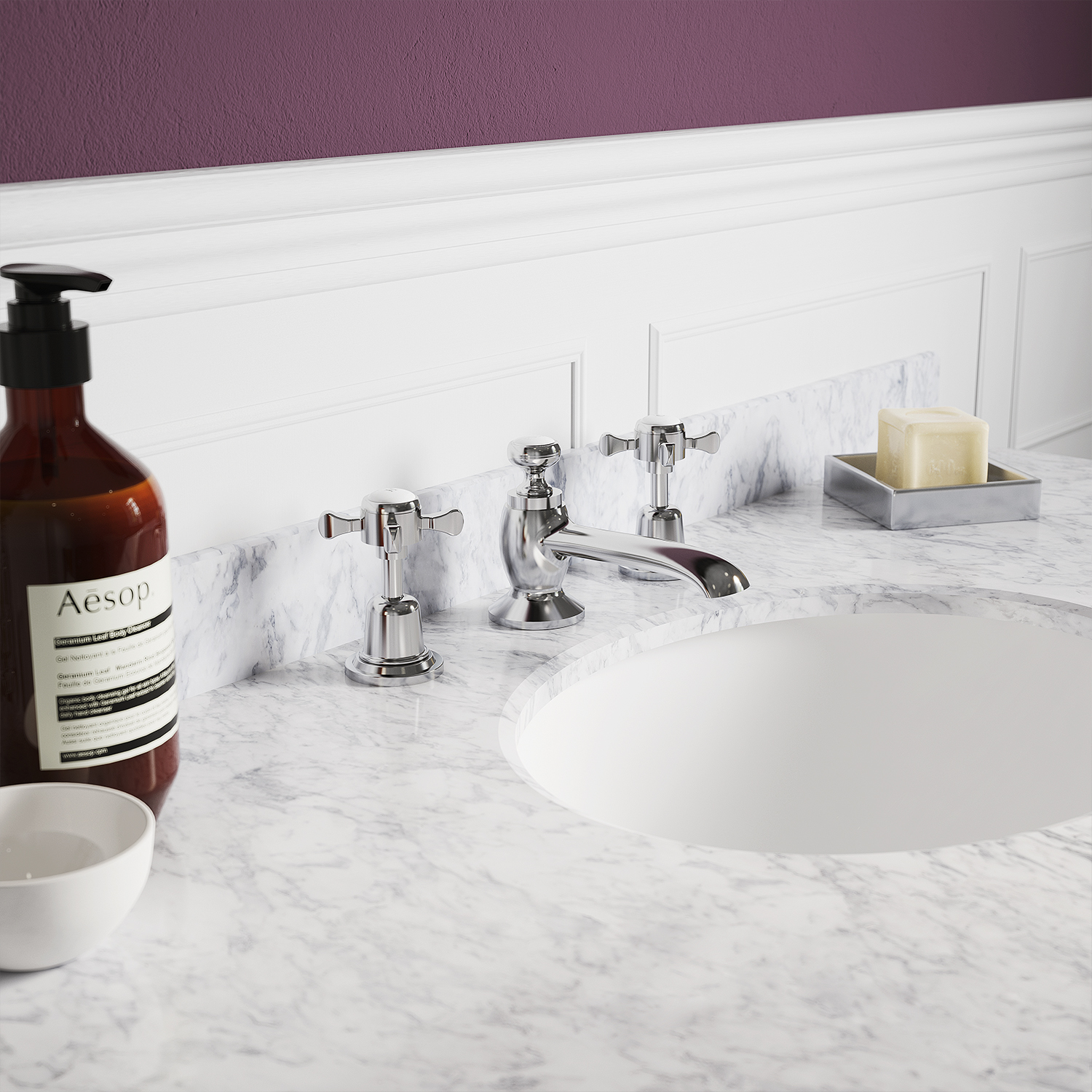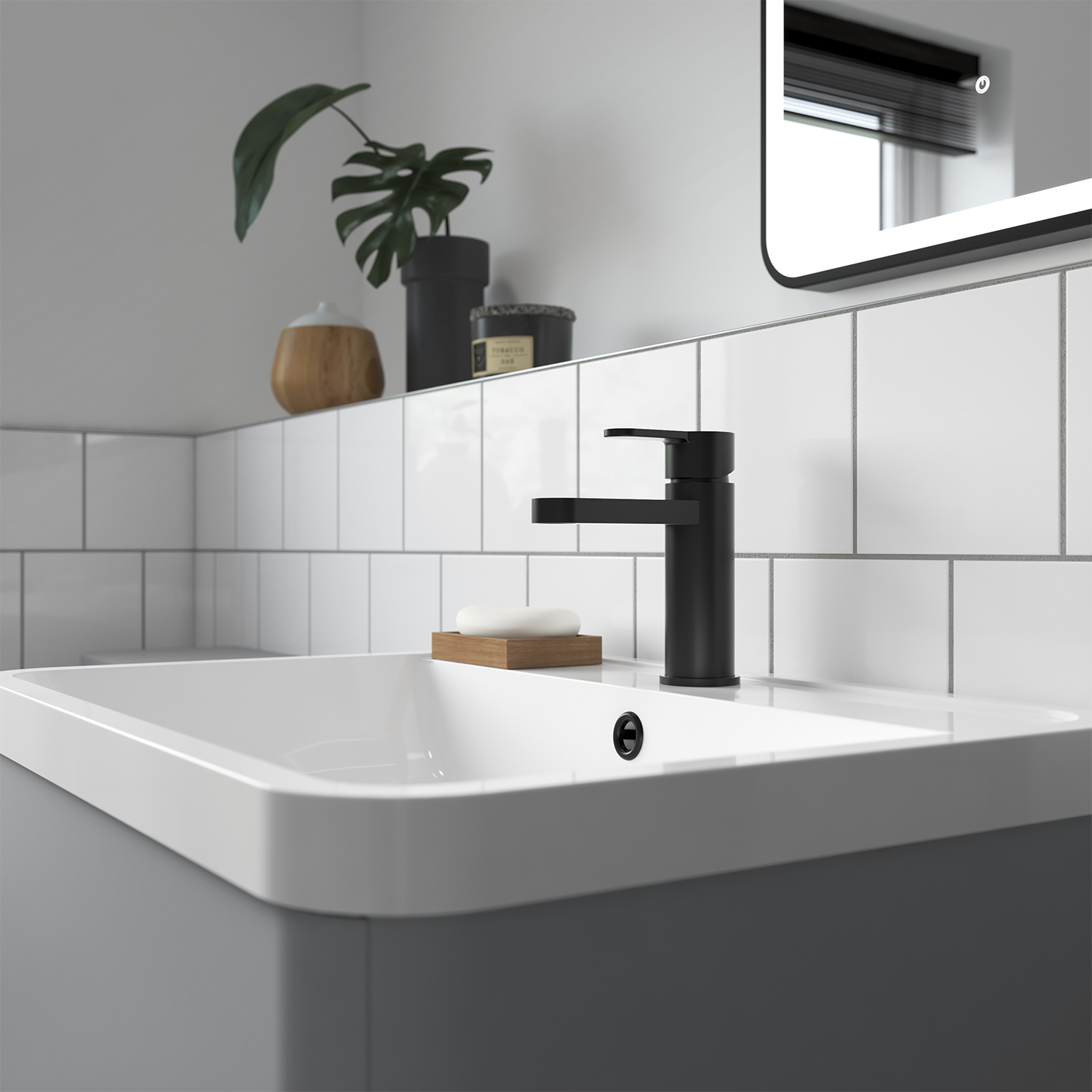 Basin taps come in a range of different styles and functions, from mono mixers to wall mounted and chrome taps to brushed brass taps. Choosing the right tap for your bathroom can therefore be a bit tricky, but don't worry once you've got the basics nailed the choice becomes much clearer.
First Things First
Like most things, you need to do the groundwork first to make sure the fun steps go smoothly, and you don't end up with an expensive mistake on your hands. Before choosing your tap, you need to first check what your water pressure is and what central heating system you have as this will impact your choice. Taps come with different operating pressures so fitting the wrong one could result in a tap that only trickles. If you're unsure about your water pressure or central heating setup, speak to a plumber.
You also need to check how many holes your basin has, if there's only one you'll need a mono mixer, if there's two you'll need a pair of pillar taps etc. Of course, if you're a fan of the ultra-modern and want something that stands out, a wall mounted tap is perfect for creating this look, just remember you'll need a basin with no pre-drilled holes. If you were planning on replacing your basin you should keep in mind what kind of tap you want so you can choose the correct basin for that tap.
Types of Taps
There is a wide range of tap types to choose from in a variety of different styles, so depending on the above you can still be sure to find the right one for your set up.
Mono taps are a very popular option for modern bathrooms, they come in many minimalist styles and they look superb in any bathroom. Mono mixers are also available in a traditional style if that's more up your street. Whichever style you choose mono mixers are practical, stylish and they're an easy-to-use tap option.
Double pillar basin taps are your classic faucet setup. Two taps, usually one for hot water the other for cold and mounted on a two hole basin, they create a classic look that is great for filling up your sink at just the right temperature.
Tall mono mixers are ideal for bathrooms equipped with a vessel instead of your standard basin. This tap style is tall enough to easily tower over the vessel and its mixer function means it's practical whilst also creating a statement.
Wall mounted taps are perfect for basins without any pre-drilled tap holes or for vessels. This setup also looks fantastic and definitely adds flair to your bathroom. It's also really easy to clean both your basin and the tap as nothing gets in the way. This option is currently the peak of modern bathroom design.
Tap Finishes
All of our taps are available in a sleek chrome finish, a versatile and timeless colour option. We also offer a beautiful matt black and a crisp brushed brass finish on some of our brassware collections.
Our matt black finish, which looks SO GOOD by the way, is a contemporary design option that is making waves in the world of bathroom styling. Include a tap in this colour when creating a monochrome bathroom to tie the room together and finish this elegant design. It's also a versatile option and works just as well in a modern bathroom with pops of colour so don't pass up this tap if you're working with a wider colour spectrum.
Brushed brass taps are becoming more and more popular and it isn't hard to see why. This finish is bold, it makes a statement and it adds luxury to any bathroom. All of our brushed brass taps are manufactured using a PVD coating to ensure a high resistance to wear and tear, preventing the finish from deteriorating.
We offer a huge range of unique taps in all shapes, styles and sizes. If you want to find the perfect tap for you click here, we're sure you'll find what you're looking for.